On December 15, oppo will show its new  Oppo Find N after they solve the issues related to their flexible devices such as durability and folds in the display. The company managed to develop the industry's best hinge mechanism.
Immediately after the announcement, renders and "live" photos of the Oppo Find N were released online. We see in the upper left corner, a front-facing camera is available and at the bottom, we can find a microphone, a USB Type-C port, a SIM card slot, and two speakers.
PHOTOS AND RENDERS SHOW THE DESIGN OF THE FOLDABLE OPPO FIND N
On the backside, there is a rectangular platform for the main camera resembling the Oppo Find X3. The camera offers three image sensors with a 50-megapixel sensor that will be available as the main one.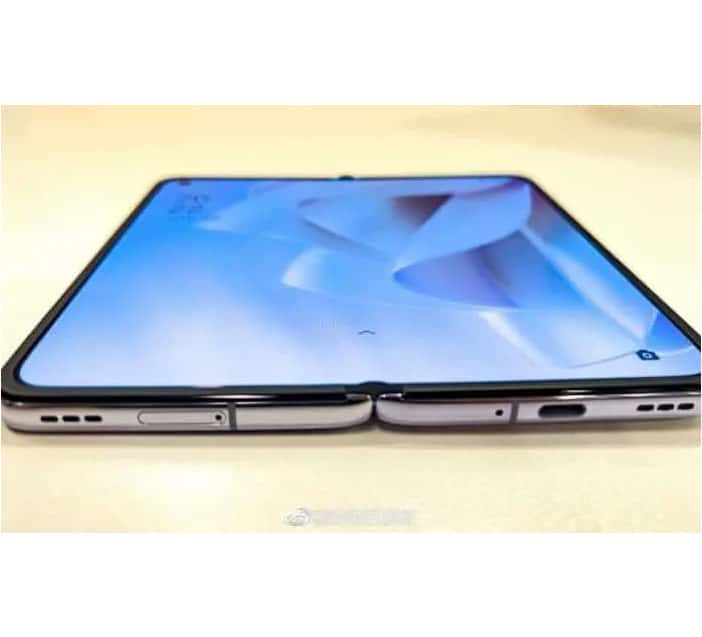 Yesterday, Oppo's senior vice president of products and concurrent head of oneplus Pete Lau announced that the Oppo Find N is "small enough, but big enough" with a foldable screen, the first flagship with a foldable screen created by Oppo after four years of testings. It's a high-tech product, and it took 125 patents for the company just to fix the crease on the screen. The top manager of the company believes that they should become industry leaders in this direction
All specifications will be revealed on December 15 during the official premiere, though the key details are already known. The smartphone will have an external curved 6.5-inch display with Full HD resolution and a 60 Hz refresh rate. It has a 32-megapixel front camera embedded in it. The internal screen is an 8-inch OLED with ltpo technology and QHD + resolution.
The device will have a fingerprint scanner on the side; the main will use a sensor with a resolution of 50, 16, and 13 megapixels. It will draw its juices from a 4500mAh battery that supports 65W charging. The OS is android 11 with the ColorOS 12 interface. The tag price for the Oppo Find N will be cheaper than its counterparts.