The Temu app has started to pick up some significant momentum that has caused many shoppers to want to check it out. This is the result of a much expanded marketing campaign that began in the year 2023. There is typically a fair degree of cynicism directed toward new marketplaces when they begin to make their way into the mainstream. Nevertheless, this is not always the case.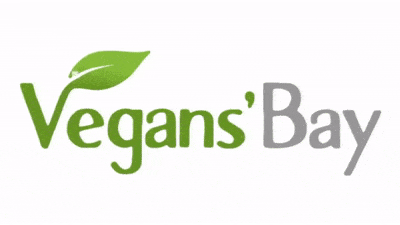 Here's everything you need to know about Temu, including whether or not you really do need to be cautious about entering important information into any app. Although it's always a good idea to be cautious about putting sensitive information into any app, here's everything you need to know about Temu.
What is Temu about?
Temu is an app for online shopping that is comparable to Amazon and makes the claim that it offers the best discounts that can be found anywhere online. As opposed to shopping apps that cater to certain hobbies, this one offers more than 250 distinct categories to pick from, making it more of an all-encompassing purchasing experience. Temu, on the other hand, asserts that it is unique since it offers pricing that are cheaper than those offered by other internet vendors. Although this is not always the case with non-discounted products, the pricing of the non-discounted items that are offered at full price are, at the very least, comparable to, if not the same as, the prices that are found on websites such as Amazon, Target, or Walmart.
But, because the app often features multiweek discounts and frequent specials, it is a good idea to check it out before making any purchases made online. This will allow you to determine whether or not you can get what you need at a more reasonable price. While Temu is still a developing marketplace, it is important to keep in mind that not all large companies now offer their products for sale on the platform. Yet, there are still a significant number of well-known companies that are not yet represented there.
Is it safe to use the Temu app?
As was just noted, there has been a good deal of mistrust directed toward Temu, which is something that is totally reasonable. When it comes to apps that deal with sensitive information, such as your credit card numbers and home address, it's important to maintain a healthy amount of skepticism. Concerns surrounding Temu's credibility, on the other hand, are straightforwardly put to rest. PDD Holdings Inc., a multibillion-dollar corporation with many years of expertise in international business, is supporting the app despite the fact that it is brand new.
Temu offers a number of different safe payment options, such as apple Pay, google Pay, PayPal, and the majority of different credit cards. This is one of the ways that Temu has shown its validity to customers. It would appear that Temu is just as legitimate as any of the other large internet stores.
Is Temu a scam?
Picture taken from the website of PDD Holdings. It says here: "Temu is an e-commerce marketplace in North America, and Pinduoduo is a social commerce platform in China with agriculture as one of its pillars. PDD Holdings is a multinational commerce group that owns and operates a portfolio of businesses, including Temu and Pinduoduo. Temu is located in North America, and Pinduoduo is located in China. PDD Holdings's goal is to expand the number of companies and individuals participating in the digital economy. This will allow local communities and small enterprises to reap the benefits of greater productivity as well as new opportunities. PDD Holdings has established a network of sourcing, logistics, and fulfillment capabilities, which it uses to support the businesses that it owns and operates. The "C2M" method, which stands for "consumer to manufacturer," is one of them. This process enables retailers to make goods in accordance with the preferences of customers, so further reducing costs."
Temu is not, to put it succinctly, a pyramid scheme. People have their doubts about the legitimacy of the online purchasing marketplace even if it is completely above board. This is something that happens with all new online shops.
Because Temu's parent business, PDD Holdings Inc., also controls another big firm called Pinduoduo, which is an agriculture company headquartered in China, there appears to be an additional degree of unwarranted concern directed against the company. Pinduoduo is located in China. PDD Holdings Inc. and Pinduoduo are both legal businesses, and there is no reason to suspect anything fishy about either of them because there is an abundance of proof to support this claim.
PDD Holdings Inc. owns and maintains a portfolio of businesses internationally, including Temu in the United States and Canada and Pinduoduo, the social commerce app in China, according to a representative of Temu who contacted Digital Trends. Temu was able to provide this information. Temu is the parent firm of Pinduoduo, Temu's sibling company.
How to get the Temu app on your device.
Because it is available for phones operating on both iOS and android, downloading the Temu app is a straightforward process no matter which mobile operating system your phone uses. You may find Temu by going to the app store on your phone and searching for it. The icon for the application has a bright orange background with white lettering and four smaller symbols. The software will be referred to as "Temu: Shop Like a Millionaire" when it is sold in the store. If you follow the on-screen instructions to download the app, Temu will be available to you on your mobile device anytime you are in the market for some deals on merchandise.
Temu may also be used without downloading the application within your web browser and retaining all of its functionality. You only need to go to Temu.com, and from there you'll have access to all of the functions that are available on the app.